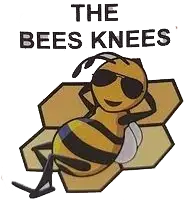 A Veteran Owned business founded in 2021, The Bees Knees is committed to ecological sustainment and natural, renewable food sourcing.
Our hives are located across Greene County NY and the Central Hudson Valley, keeping beesy pollinating multiple crops for local farmers and cover crops for vineyards! Stop by our home processing and contact-less storefront in the center of Athens Village where we also have a few hives on hand to watch us work or get up close and personal to see (with a suit of course) if we're out working.
Local Honey
Our honey products are available for online ordering or at your local farmers market. Our honeys change with the seasons and our flavors change with demand, so order ahead!
Beekeeping Courses
Ready to care for the most important insects on the planet? We offer in person courses so you can learn everything you need to make the best bee-centered products!
Find Us At: Catskill Farmers Market, Hudson Farmer's Market, New Covenant Farmer's Market, & Guilderland Farmers Market