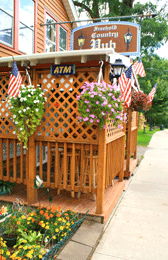 Freehold Country Pub is a completely renovated country pub restaurant and family eatery with great food, entrees and old fashioned home cooked meals.
Our Services
We now offer lodging facilities for groups accommodating up to 15 @ The Be-Jolly House (bejollybedandpub.com) and Salon next door to the Pub
Sports Pub and Family Eatery. Full menu with Lunch and Dinner Specials, Catering, Private Parties, and Live Entertainment.