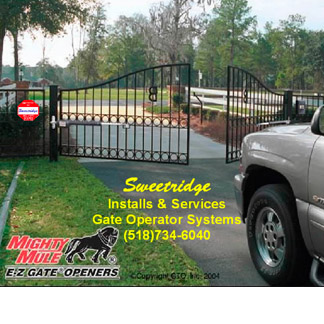 Sweetridge Communications provides quality sales, service, installation and consultation of security and audio/video systems. Call Today for your FREE ONSITE SURVEY. We have over 30 years of experience.
Our Services
Burglar Alarm Systems, Fire Alarm Systems, Low Temperature Alarms, Flood/Water Alarms, Medical Alarms, Video/CCTV Systems, Electronic Gate Openers, Home Automation, Home Theater, Telephone and Intercom
We are fully licensed by the NYS Dept of State.