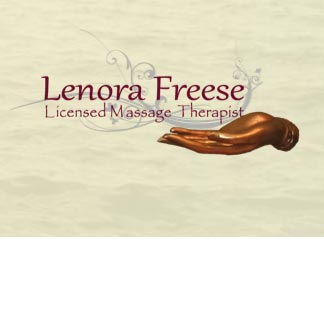 Massage can relieve your pain, increase the performance of your daily activities, reduce stress and improve your posture. For years, Massage Therapy has benefited both a person's physical and mental health. Give your body the wellness it deserves.
With over 13 years experience as a NYS Licensed Massage Therapist, Lenora Freese LMT offers a variety of massage techniques:
Structural Integration – focuses on the connective tissue, or fascia layer of the body. SI works to lengthen, stretch and soften the tissue to restore balance to the muscles and your posture. Multiple sessions recommended.
Neuromuscular – specific pressure is applied to tender points to decrease muscle spasms.
Deep Tissue – releases chronic patterns of tension by focusing on the deeper layers of muscles.
Hot Rocks – warm stones are incorporated in a massage for added relaxation.
Swedish – relaxes the more superficial layers of muscles.
Sports – manipulation of muscles related to a specific sport.
Greene County Chamber of Commerce
Catskill Chamber of Commerce