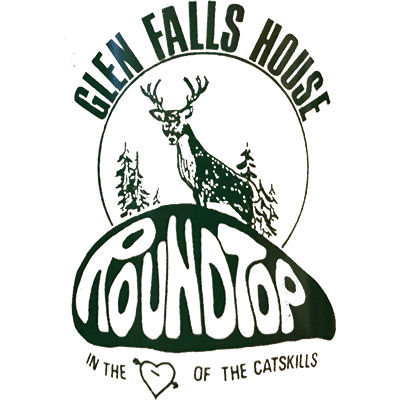 Established in 1881, as the Ernst family farm, Glen Falls House has a long and storied history in the Round Top, NY resort community. In the 1940's the farmland was converted into a boarding house by the Sulger family. The Sulgers developed it into a full resort over the decades to follow, adding a pool, tavern, shuffleboard courts, tennis courts, and additional guest quarters.
Today, Glen Falls House is in another new phase of life and revitalization. In may of 2017, Jonathan Picco and Greg Brier led the purchase of the resort, with plans to revitalize the grounds and update guest amenities through the introduction of thoughtful design elements, a carefully-sourced-from-scratch-comfort-food kitchen, and a quirky, exciting arts and entertainment program.  With backgrounds in hospitality, music and event production and an appreciation for history, Greg and Jon are dedicated to preserving the classic charm and timeless energy of the space, while developing an excellent experience for guests and providing exceptional service. Glen Falls House is located in Round Top, NY, surrounded by miles of hiking and biking trails, serene waterfalls, natural swimming holes, and plenty of local adventures, from antiquing and skiing, to biergartens and river rafting.
We look forward to meeting you!