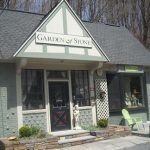 At Garden of Stone we hand cast and finish all of our garden ornaments here in Windham, located in the beautiful Catskill Mountains of Greene County, New York.
We make birdbaths, planters, animal statuary and more.
Classical or whimsical, you can find that special accent for your garden and home or to give.
We offer unusual houseplants and garden accessories. Fresh-cut flowers are available by the stem or buy a bouquet, as you like.
Special orders and arrangements can always be made.
Windham Chamber of Commerce