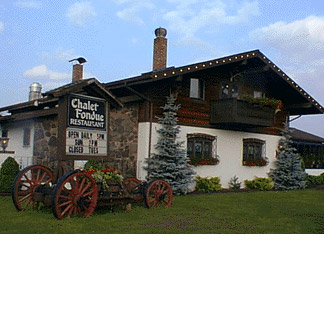 The Chalet Fondue serves the finest in German, Swiss and American Cuisine.
Our chef has brought the best of his country's recipes to our restaurant. Once you taste the cuisine, we think you will be hard pressed to tell whether you are dining in Windham, NY, or in the country where the dish originated.
Everything is homemade, don't miss out on their terrific fondue!
Nunzio's Pizza is located inside too, for excellent Italian takeout, or eat-in.