Greene County NY's Workforce
Greene County boasts a workforce consisting of approximately 22,200 people. Of those employed in Greene County, 48% are residents of the area, while the other 52% commute from surrounding counties. Albany, Ulster, Columbia and Dutchess Counties provide the largest percentages of workers that commute into Greene. More than 50% of Greene County residents are between the ages of 25-64.
The nearby Capital Region is a great source of additional, highly skilled labor for Greene County. About 97,000 people live in Albany alone. In addition, the area is home to an abundance of colleges and universities and, by extension, college graduates looking for work.
Education and Training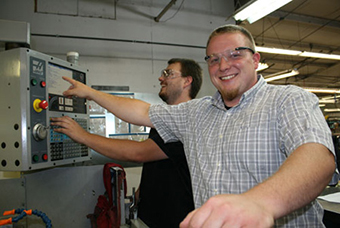 The Capital Region is home to a number of premier institutions in New York State. SUNY Albany is at the center of it all, with a total undergraduate and graduate enrollment topping 17,000 students. RPI, in Troy, NY, is the oldest tech college in the country and provides a steady source of engineers, computer programmers, architects and other disciplines to the technology-rich Hudson Valley.
Other colleges include Siena University, Union College, SUNY Polytechnic Institute, Albany College of Pharmacy, The Sage Colleges, The College of Saint Rose, Hudson Valley Community College and several other smaller private and public colleges. Additionally, Columbia-Greene Community College is a nearby member of the SUNY system.

Greene County provides important recruitment services to match businesses with the employees best positioned to help them succeed. Columbia – Greene County Workforce NY supports the growth of the local economy by meeting the employment needs of individuals and business.
Find information about the partner organizations that encompass their local system and learn about local, state, federal, and private employment services available in the county.
Monthly Job Numbers
View labor statistics from the New York Department of Labor, click here to learn more.