One of the Best Places to Relocate in America
Greene County is located in the Great Northern Catskills and the Upper Hudson Valley.  From the banks of the Hudson River to the peaks of the Catskill Mountains, Greene County's communities abound with rustic country landscapes, recreational opportunities, historic sites and arts and cultural institutions. Relocating a Business to Greene County, you'll find one of the Best Places to Relocate in America. We offer four-season beauty and recreation where there is always something to do, in a place where you can have an active, balanced life and you can re-charge your batteries every day, not just when you are on vacation.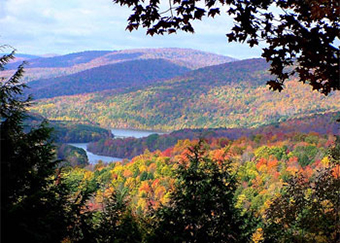 Enjoy big-city access and business savvy with small-town values where you can not only live and prosper, but also make a difference in your community. Live your life at your pace, and not just be part of the daily assembly line where long, crowded commutes and constant pressure and stress dominate your life.
Newcomers are welcomed with open arms in our vibrant, energetic communities that emphasize active, outdoor living. Our Mountaintop region provides an outdoor active-adventure lifestyle with skiing, hiking, cycling and mountain sports. The Valley and River Towns offer a wide variety of cultural and historic amenities and a growing Farm-to-Table and Buy Local focus. Golf without booking a tee time a month in advance. Zipline, paddleboard or ski depending on the season. Go to concerts that include every type of music from Willie Nelson to Yo-Yo Ma, all in a beautiful and affordable natural setting. We offer a place where you can work, live and play in harmony with nature, where you are never too far from the best of the city. Enjoy living in Greene County NY!

Buy or Renting a Home
Greene County is a great place to own a home, and a place where the American Dream isn't out of reach. The median housing price in 2013 was $165,750, a 3.6% increase from 2012. Since 2009, home sales have retained their value despite the weak economy, providing a solid investment without breaking the bank. Our shorter commutes mean you can spend more time enjoying your home, community and family. Visit the Columbia Greene Northern Dutchess Multiple Listing Service and Columbia-Greene Board of Realtors for listings and information about real estate in Greene County.

Transportation
Convenient transportation links quickly bring you to some of the largest metropolitan areas in the United States. It can be easier to get to Manhattan or New Jersey during rush hour from Greene County than inching along on the LIE. The New York State Thruway provides Interstate access to Albany, New York City and Boston. Public transportation includes accessible rail and bus service, with access to major airports. You can catch a train from Poughkeepsie to Grand Central and from Hudson to Penn Station.
Schools and Education
Our schools have dedicated administration and teachers who truly care about each student allowing them to successfully find their path. Our graduates are accepted to Ivy League and other prestigious colleges, partly because our schools and community organizations give students many opportunities to become well-rounded people who achieve their dreams.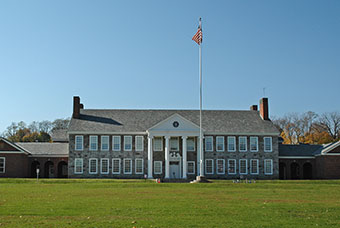 The six public school districts in Greene County are:
Greene County is also a Tech Valley High School eligible location, which gives kids the opportunity to attend the specialized school that emphasizes the math, science and technology curriculum. There are also private education opportunities in Albany and Columbia Counties.
Columbia-Greene Community College and Hudson Valley Community College are SUNY associated two-year colleges that serve students in the county.