Business Support Programs
Greene County has two economic development loan programs for job-creating business expansion projects: the Quantum Fund and the Microenterprise Assistance Program. In addition to the two loan programs, the Department can connect you to business planning services, additional loan resources, workforce training incentives and site selection assistance.
Below is a list of the opportunities and business support programs available to business owners in Greene County. Click for more information about each program.
Projects that are generating new investment and creating new permanent employment in the County can be eligible for low-interest financing through the Greene County Quantum Fund.
New business start-ups or businesses with five or fewer employees may be eligible for low-interest financing, and State grant/loan funding.
Every municipality in Greene County offers 485(b) tax exemptions for improved property, which ramps-up the increased valuation for improvements over a ten-year schedule. The NYS 485(b) Property Tax Exemption aims to relieve the burden of project completion through tax exemption.
Greene County businesses are eligible for SBA MicroLoan funding, which can be utilized as an avenue to expand your business. The MicroLoan program provides loans up to $50,000 to help small businesses and certain not-for-profit childcare centers start up and expand.
In areas of Greene County that are part of the New York City watershed, special low-interest loan assistance is available to retain or create jobs.
The Columbia Greene Workforce Investment System assists businesses in locating employees, facilitates on-the-job training grants, and labor market information.
Additional Resources
The Greene County IDA focuses on developing "shovel ready" sites and existing historic locations with the goal of marketing to, and attracting a diverse mix of business types. In turn, offering employment opportunities for local residents, as well as needed new local property tax revenue.
Working in partnership with the Greene County Department of Economic Development, Tourism and Planning, and the Great Northern Catskills Chamber of Commerce, we offer a variety of financial and incentive based tools, and management flexibility, to help foster success.
The following are additional organizations and government programs that may be useful.
Capital Region Economic Development Council
New York State Consolidated Funding Application
Empire State Development
New York State Department of Labor

270 Mansion Street, Coxsackie, NY 12051
Phone: 518-731-5500
Fax: 518-731-5520
www.greeneida.com


5994 Main Street, Tannersville, NY 12485
Phone: 518-589-5050
Fax: 518-589-5494
www.hunterfoundation.org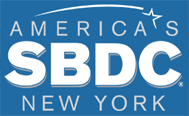 One Development Court, Kingston, NY 12401-1949
Phone: 845-339-0025
Fax: 845-339-1631
www.nyssbdc.org