Mountain Towns
The scenic beauty of our Catskill Mountain towns, high above the Hudson Valley, are the center for outdoor adventure in Greene County. They are not only enjoyed by its residents, but also bring in many visitors from New York City, Boston, the Hudson Valley, the Capital Region and travelers from around the globe. Windham and Hunter Mountains provide premier skiing during the cold winter months and attract visitors to events like the Windham World Cup Bike Races during the summer. In addition, there is hiking, ziplining, birdwatching and a number of other outdoor activities to satisfy adventurous types. Many of the towns offer thriving Main Streets with unique shops, local produce, cafes and restaurants to enjoy.
Opportunities
A perfect location for businesses that cater to the outdoor adventurer.
Resorts, inns, lodges and activities are actively promoted by our Tourism marketing and outreach programs.
Supporting services for second homeowners looking to escape the routine of normal life.
Each Main Street has individual character with a thriving business support community.
For a complete list of locations that are available, contact us at (518) 719-3290, or via email at business@buyingreene.com

The Gem of the Catskills provides four-season recreation and a wide variety of mountain living and commercial options. A Family Place to Play, Shop, Dine & Stay.
This mountain top town's hiking trails, mountain biking, fishing streams, camping, swimming, make great spring & summer adventures. Fall brings the most spectacular display of foliage in New York State. Skiers & Snowboarders experience one of the highest vertical drops in the East.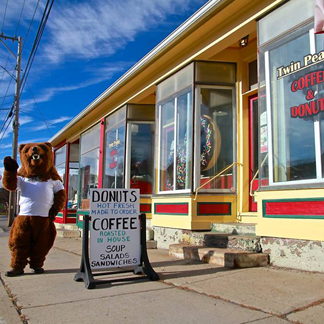 With its brightly painted storefronts and marvelous natural vistas, Tannersville is a small community in the Town of Hunter with a big appreciation for the outdoors.
One of America's first planned communities, Prattsville is the gateway to the western Catskills, and a mountain center of commerce and transportation.
A scenic rural mountain community with rolling farmland and a strong sense of history; sustainable agriculture opportunities abound in Ashland.
This place of respite for vacationers and residents alike, Jewett is a Catskill Park community with incredible mountain views, and quiet, serene living.
The magic of Lexington is its pastoral countryside, with pristine woodlands for hiking, recreation and mountain-top lifestyles.
Tucked into the mountains of southwest corner of Greene County, our most rural town produces spring water for the world, and farm produce for the region.
Community Connections