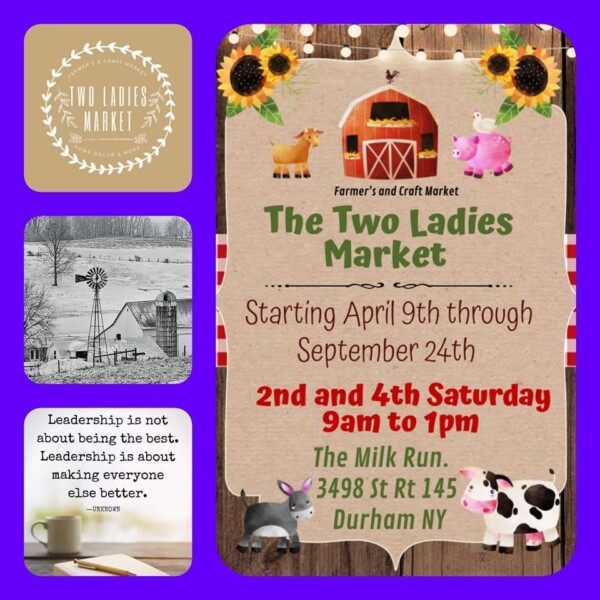 This is a farmer's and craft market event.
Fresh Produce, Meats, Homemade, and Handmade products. Dog and Pet supplies, fresh and local meats, cheese and milk, Honey, Goat Milk Soap's, Lotion's, and much, much more. Vendor's change weekly.
Open April 9th to September 24th, and the 2nd & 4th Saturday of the month. Hours are 9am-1pm.
The Milk Run, 3498 State Route 145, Durham