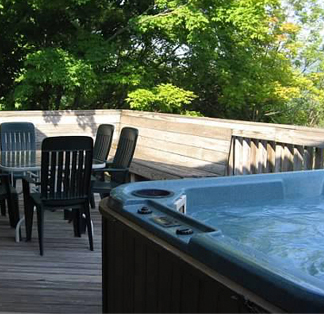 A cozy, secluded hideaway from the everyday. We are nestled snugly in the Catskill Mountains and conveniently located close to the Windham Country Club, and Windham Mountain ski resort.
Beautiful bed & breakfast-style suites and cabins, wide open spaces and access to the most popular attractions that the Catskills have to offer, you will easily find all the fun-filled and/or relaxing activities that you're looking for!
Our luxury two to five room suites offer various amenities including fireplaces, outdoor hot tubs, indoor jacuzzi, sauna access, TV/DVD/VCR, and either a kitchen or kitchenette. WiFi is also available in our Noteworthy Clubhouse.
A Place for all Seasons and all Reasons!