About
Buy in Greene is more than just a program, it's purpose is to promote local small businesses, so that our community can continue to reap the benefits.
Why Support Greene County?
There are many benefits to supporting local business. From a community stand point, it creates more jobs, produces higher wages, and it keeps dollars in the local economy. Small businesses are the backbone of close-knit communities because they help sustain vibrant main streets, contribute to local causes, and help link the people in the community together.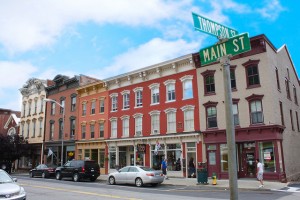 For every resident, it is easy to do big things to help our local economy. Every purchase you make in Greene County strengthens our community as a whole. By choosing to spend money at the diverse array of Greene County businesses, residents can help keep the county thriving for years to come.
Buy in Greene has several resources available to help business owners join the program and let residents know they are committed to maintaining a strong local economy in Greene County. Download your information packet, request materials such as posters and door stickers, and register or claim your Buy in Greene business listing.